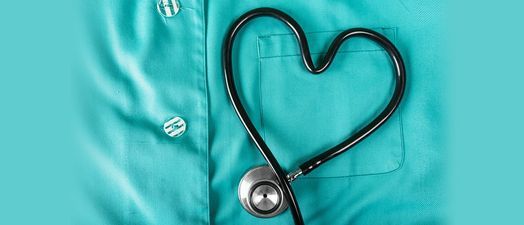 We're working to serve our esteemed alumni better!
Please take 60 seconds (below) and tell us who your Class representatives are.  
Please check below to see if your Class Leader has already been identified.
IF YOUR CLASS PRESIDENT is deceased, please put "deceased" next to their name so that we may acknowledge their leadership. 
Once the full list is completed we will send a list to your Class and update our database.   
Alumni Mailbox
Through the suggestions of alumni, in the summer, we plan to roll out HUMAABase, your online alumni portal.
In HUMAABase, members will be able to log-in and access their Class contacts, giving totals, and other relevant Class information. 

As always, thank you for your support of HUMAA! 
| Class of | President/Alternate Leader (L) | Submitted By: (Thank You!!!) |
| --- | --- | --- |
| 1955 | | |
| 1956 | | |
| 1957 | Vacant | Joseph P Braud, M.D. |
| 1958 | | |
| 1959 | | |
| 1960 | Carol Webber, M.D. (nominated) | James P. Comer, M.D. |
| 1961 | | |
| 1962 | | |
| 1963 | John Herbert Niles, MD (L) | John Herbert Niles, MD |
| 1964 | Sylvester Booker, M.D.(L), Carole Russell-Cutts, M.D.(L), Pauline Titus-Dillon, M.D. (L) | Sylvester Booker, M.D. |
| 1965 | Martin G. Dillard, M.D., (L) | Martin G. Dillard, M.D. |
| 1966 | Victor Scott, M.D. | Victor Scott, M.D. |
| 1967 | Vacant - RIP Dr. Omega Silva (P) | William Foster, M.D. |
| 1968 | | |
| 1969 | Harold Minus, M.D. | Harold Minus, M.D. |
| 1970 | Jackson Davis, III, M.D. (L), Jesse Williams, M.D. (L) Melvin Gerald, M.D. (L) - RIP Dr. Alvin Bryant (P) | Lillian McLean Beard, M.D. & Jackson Davis, III, M.D. |
| 1971 | Lenox Dingle, M.D., Phil Mussenden, M.D., Colin Romero, M.D., Marvin Gayle, M.D., Earl Harley, M.D. | Earl Harley, M.D. |
| 1972 | | |
| 1973 | Richard Green, M.D. | Edwin C. Chapman, MD |
| 1974 | Alfred Burris, M.D. | Melvin W. Williams, M.D. |
| 1975 | Carolyn Mussenden, M.D. | Eustace Huggins, M.D. |
| 1976 | | |
| 1977 | Rudolph Foy, M.D. | Rudolph Foy, M.D. |
| 1978 | Marilyn McPherson Corder, M.D. (L) | Robert Dennis, M.D. |
| 1979 | Marie Young & Michal Young, M.D. (L) | Michal A, Young, M.D. |
| 1980 | Edward Nat Smith, M.D. (L) | Stephen Seabron, M.D. |
| 1981 | Nicolette Ballou, M.D. | Rufus Sadler, M.D. |
| 1982 | Edward E. Cornwell, III, M.D. | Edward E. Cornwell, III, M.D. |
| 1983 | Cheryl Singleton-Almateen, M.D.(L) | Brenda Pettus-Bellamy, M.D. |
| 1984 | Kevin B Al-Mateen, M.D. | David Hunt, M.D. |
| 1985 | Connie Swiner, III, M.D. (L) | Connie Swiner, M.D., III |
| 1986 | Yolanda C. Haywood, M.D. | Danny Sam, M.D. |
| 1987 | | |
| 1988 | Roselyn Epps, M.D.(L) | Frederick Jones, M.D. (P) |
| 1989 | | |
| 1990 | Monique Barbour, M.D. | T. Renee Brown-Nembhard, M.D. |
| 1991 | William L. Doss, III, M.D. | C. Freeman, M.D. |
| 1992 | | |
| 1993 | | |
| 1994 | | |
| 1995 | Jennifer Christie, M.D. | John Stewart, M.D. |
| 1996 | Robert Ball, M.D. (L) | Consuelo Hopkins, M.D. |
| 1997 | | |
| 1998 | | |
| 1999 | | |
| 2000 | Tollie B. Elliott, M.D. | Nazir Rahim, M.D. |
| 2001 | | |
| 2002 | | |
| 2003 | | |
| 2004 | Daphne Bazile | Bruce Rivers |
| 2005 | | |
| 2006 | | |
| 2007 | | |
| 2008 | Nkechinyere Nwaobasi, M.D. | Nkechinyere Nwaobasi, M.D. |
| 2009 | | |
| 2010 | Kito Lord, M.D. | Kito Lord, M.D. |
| 2011 | Michael A L Johnson, M.D. | Michael A L Johnson, M.D. |
| 2012 | Dani Gonzalez, M.D. | Love Anani, M.D. |
| 2013 | Brandon Henry, M.D. | Brandon Henry, M.D. |
| 2014 | James Mann, M.D. | George Washington, M.D. |
| 2015 | Salih Grevious, MD | Victoria Clark, M.D. |
| 2016 | Portia West, M.D. | J. Sebastien Rowe, M.D. |
| 2017 | Kofi Kouassiaman, M.D. | Clarence Glenn III, M.D., MBA |
| 2018 | | |
| 2019 | Kristen Bailey | Carina Felix |
| 2019 | Rajdeep Singh | Kristen Bailey |
| 2020 | Johnothan Smileye, M.D. | Johnothan Smileye, M.D. |
| 2021 | | |
| 2022 | Keren Darius | Keren Darius |
| 2023 | Sabrina A. Aaron | Sabrina A. Aaron |
| 2024 | | |