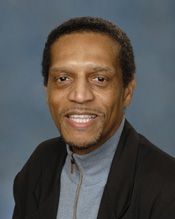 Dr. Harry Leon June, 56, husband of Terri White, died Saturday, June 7, 2014, at the home of his sisters, Elizabeth J. Newkirk and Deana June, 203 Ashley River Road in the Lake subdivision of Myrtle Beach.
Born Oct. 3, 1957, in Greeleyville, he was a son of the late William June and Sarah Whack June. He attended Sunday school and worship services at Greeleyville Mission AME Church in his youth. He was a 1975 graduate of C.E. Murray High School. He received a bachelor of science degree from South Carolina State College and a master of arts degree in clinical psychology from the University of D.C. and a second master's degree and Ph.D. from Howard University.
He was employed at The University of Maryland School of Medicine and Howard University as a faculty member in the medical school doing research and obtained his own research lab.
Survivors besides his wife of Sparrows Point, Md., include two sons, Harry Leon June Jr. of Baltimore, Md., and James Franklin June of Indianapolis, Ind; two daughters, Shannon White and her partner, Elissa McDonald, of Arlington, Va. and Serrita Francois of Germantown, Md.; four grandchildren; five sisters, Mamie (Remus) Smalls of Greeleyville, Deana June and Elizabeth J. Newkirk, both of Myrtle Beach, Barbara A. Carr of Bladensburg, Md., and Katherine Billups of Lane; three brothers, William June of New York, N.Y., Franklin (Geraldine) June Mitchellville of Maryland and Harry Paisley of Dale County, Fla.