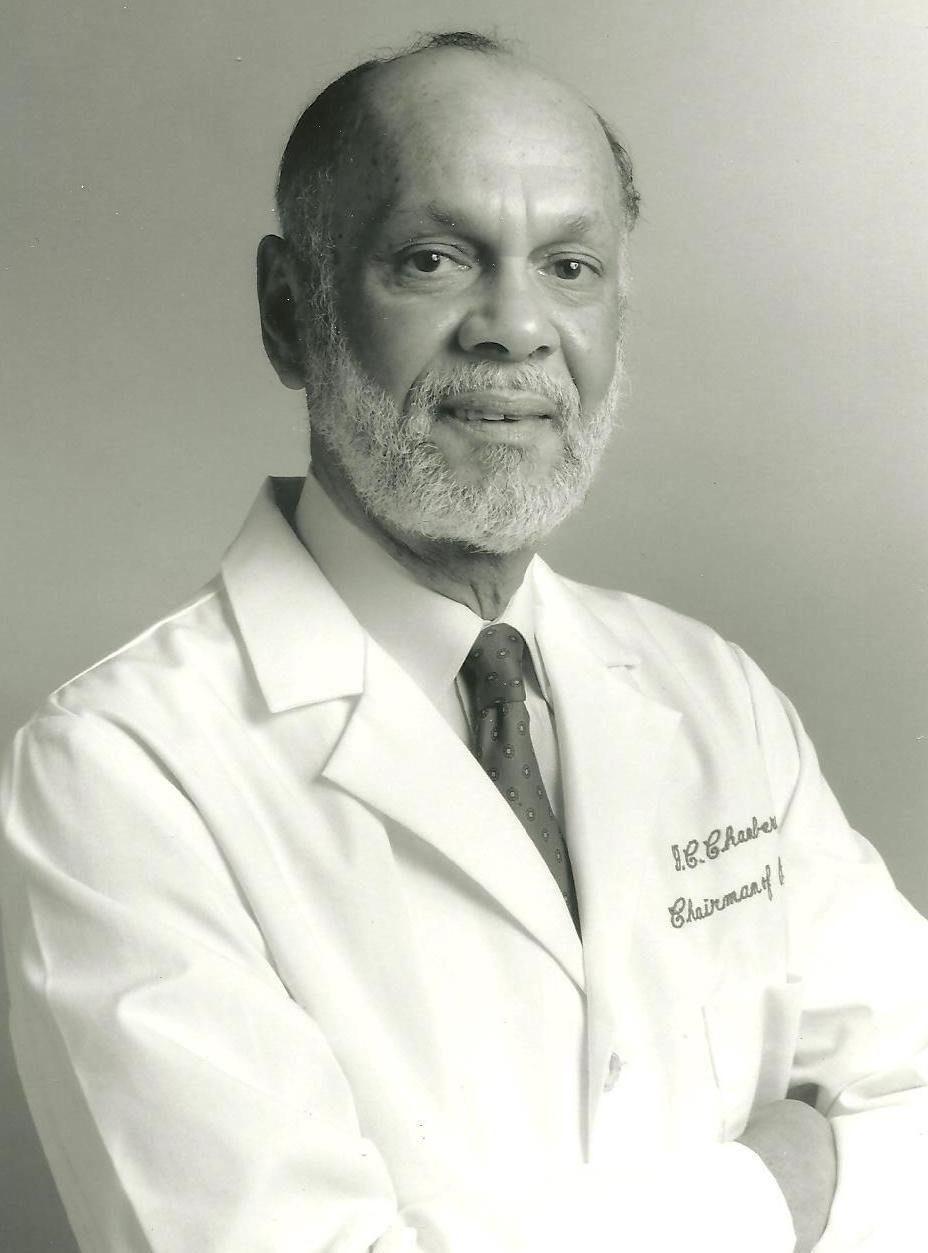 Donald C Chambers, MD, FACS, FACOG a native of Brooklyn New York and Jamaica, West Indies, and a member of the distinguished class of 1961, died of complications from Parkinsons Disease and Alzheimer's on November 26, 2014, in Baltimore Maryland. He was 78. Dr Chambers lost his beloved wife Jackie to a heart attack in 2005, and had recovered physically or spiritually.
Dr Chambers was was president of the Alpha Omega Alpha Honor Society, having been ranked number one, two or three in his class any of the four years of school. He was the winner of many scholarships, including the Roche and other honors. He honors Howard as the place where he learned "the art, science and spirit of healing and helping."
After internships and residencies in Washington DC and New York, Dr. Chambers went on to a stint in the US Air Force, and in 1969 accepted an opportunity to join the OB-GYN practice of Drs William Hall and Louis Randle in Baltimore. His service included chief of OB-GYN positions at the historic Provident Hospital, Lutheran Hospitals, Northwest Medical Center, Sinai Hospital. He was on the Howard and Meharry medical faculties, and consulted at the University of Maryland Medical School and UM hospital.
His memorial will be on Saturday March 21, 2015 at 10am at the Taggert Memorial Chapel on the campus of the McDonogh School, 8600 McDonogh Rd Owings Mills Maryland 21117, with a reception at Linwood's Bistro, 25 Crosswoods Dr, Owings Mills, Maryland 21117 at 12.30pm.
His oldest son Christopher Chambers is a faculty member at Georgetown University, his youngest son Bradley is president of Medstar's Union Memorial Hospital in Baltimore, his daughter Kimberly is a consultant for Planned Parenthood. He has three grandchildren.
For information contact Prof. Christopher Chambers, 202 669-9799