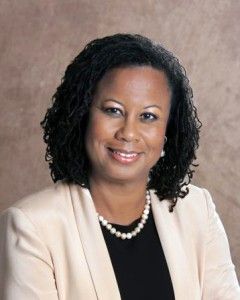 The Cayman Heart Fund has been at the forefront of cardiovascular disease education and prevention – the islands' No. 1 health issue – for almost a decade, and this year they have selected Dr. Yvonne Turner Johnson to be the keynote speaker at their annual gala. Dr. Johnson is co-medical director of the Emergency Department at Baptist Health South Florida and emergency director of the Heart Attack Unit at South Miami Hospital. Dr. Johnson's topic will be "Secrets of a Woman's Heart."
Dr. Johnson has worked in the Emergency Department of South Miami Hospital – Baptist Health South Florida since 2001. A native of Atlantic City, New Jersey, she is a graduate of
Harvard College and Howard University College of Medicine. She was in private practice for several years with Dr. Robert Cava before turning to the practice of emergency medicine full-time.
She recently served as the president of the medical staff at South Miami Hospital. Dr. Johnson has been honored several times as "Doctor of the Day," staffing the Florida Legislative Clinic in Tallahassee. She also is a member of the American College of Physicians and is active with the National Medical Association.