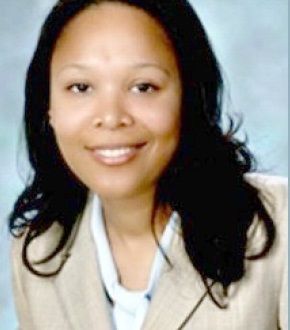 Respected Internet-based information provider News Americas has rated its top 10 list of leading Caribbean-born female doctors across the United States of America. The New York-based organization traced the overall medical achievements of the 10 in their specific fields before making the final determination.
Born in Georgetown, Guyana, Dr Tanya Hinds is an Assistant professor of pediatrics at the George Washington University School of Medicine in Washington, DC, and is certified by the American Academy of Pediatrics as a child abuse pediatrician. She is also a practising pediatrician in Baltimore, Maryland and Washington, DC.
Dr Hinds migrated with her family to the US in the late 1980s. She attended Queen's College in Guyana, before continuing her education at Howard University in Washington DC. Her degree at Howard University College of Medicine was followed by pediatric residency training, which she completed in 2004 at SUNY Downstate Medical Centre in Brooklyn, New York.