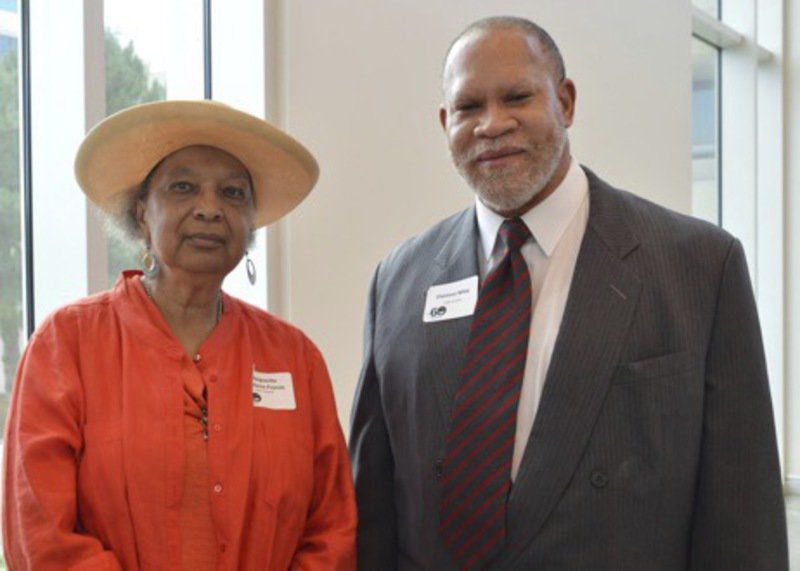 The Oklahoma Medical Research Foundation welcomed past and present Sir Alexander Fleming Scholars during a 60th anniversary celebration of the its one-of-a-kind science internship program. For two former Muskogee residents, it was a chance to return to the place where their paths toward medical school began."My number one memory is the kindness and support that was there and the willingness of the scientists to work with you," said Marguerite DeVonne French, M.D. '66, a member of the 1957 class who traveled from Kansas City, Mo., to attend. "This program has always been great, and it taught me at an early age that good things come from hard work."

French also remembered appearing with all her Fleming classmates on NBC's "Today" Show, with host Dave Garroway. Another guest on the show that day was President Dwight D. Eisenhower, who had launched a nationwide campaign to strengthen science education in the wake of the Soviet Union's Sputnik mission, After her summer at OMRF, French earned a doctorate in medicine from Howard University. She maintains a practice in pediatric psychiatry in Kansas City, Mo.

The Fleming Scholar Program was founded in 1956 to give Oklahoma's top science students an opportunity to gain lab experience in a research setting. The program was named after Sir Alexander Fleming, the legendary Nobel Prize-winning scientist who discovered penicillin and also came to Oklahoma City in 1949 to dedicate OMRF's first building. Saturday evening's festivities featured a panel of former Fleming Scholars. The scholars answered a variety of questions about their favorite memories and how the experience influenced their career choices.