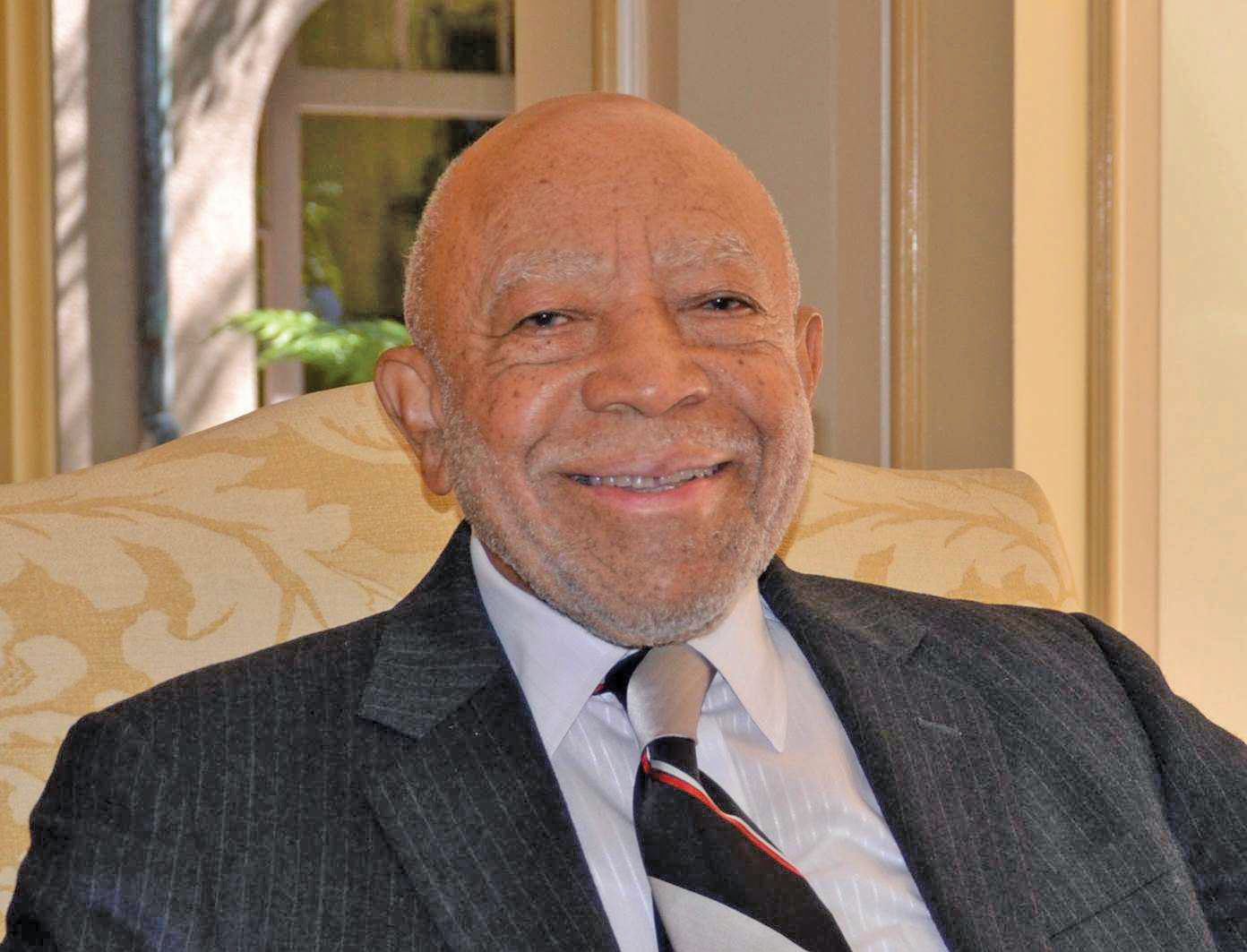 Poor and underserved people held a special place in the heart of Dr. George L. Mallory. His compassion for their plight inspired his lifetime commitment to provide health care access to the residents of South Los Angeles. Mallory, who was one of the first staff members at Martin Luther King Jr./Drew Medical Center in Watts, passed away August 24 at the age of 95. Throughout his 62-year career, he worked tirelessly as an educator, psychiatrist, and civil rights activist in Los Angeles.

Mallory was born October 9, 1920 in Richmond, Virginia to Oscar and Julia Mallory. He completed his early education in Richmond then relocated to New York City where he graduated from DeWitt Clinton High School in 1939. Mallory attended City College of New York for two years followed by a stint in the U.S. Army during World War II from 1942 to 1945, deployed to the Pacific Theater in Hawaii.

Resuming his education in 1946, Mallory earned his Bachelor's and Medical degrees at Howard University. He moved with his wife and children to Los Angeles and in 1960, was named a Board Certified Diplomat of the American Board of Psychiatry and Neurology, one of the few African Americans board certified psychiatrists in the nation.

At King Drew Hospital, Mallory served as staff psychiatrist, chief of adult psychiatry, director of residency training and interim chairman for the Department of Psychiatry. The hospital's Psychiatric library was named in his honor in recognition of his contributions. Also, his career includes serving as an instructor and professor at USC School of Medicine, UCLA School of Medicine and Charles Drew School of Medicine and Science.

In addition, Mallory was the president of the Black Psychiatrists of Southern California from 1965 to 1973 and recipient of the Black Psychiatrists of America's (BPA) Distinguished Life Fellow Award in 1988 and Life Time Achievement Award in 2014.

According to a family member, "Dr. Mallory worked into his 90's as a founding member of D'Veal Family and Youth Services in Pasadena. Again, he continued his life long commitment to the underserved families and youth in crisis and in need of assistance to survive some of life's most unfortunate circumstances."

Outside of his career, Mallory was devoted to his family.  His daughter, Lydia Patton, preceded him in death. Cherishing his memory is his wife, Naomi Booker Mallory; children, George L. Mallory, Jr. and Lloyd Mallory; stepchildren, Marsha Hamilton, Karen Hamilton, Melody Booker, Andre' Booker, Eric Booker and Karlos Booker as well as several grandchildren, great grandchildren, relatives and friends.