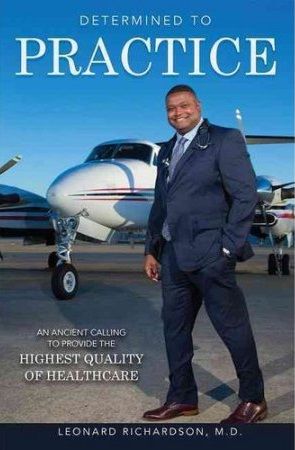 Dr. Leonard Richardson, M.D. '95, has published his first book, 'Determined to Practice: An Ancient Calling to Provide the Highest Quality Healthcare'. In the book, Dr. Richardson shares the goals and mistakes he made that helped him achieve his goals; how to put patients first, despite the business of running a modern medical practice; and how he developed a new system of patient-centered medical homes. 

Following his graduation from HUCM, Dr. Richardson completed a joint residency training program at Michigan State University, Kalamazoo Center for Medical Studies and at Howard University Hospital in internal medicine. He then joined the United States Air Force where he served with distinction. As a civilian, he worked as a hospitalist/critical unit physician and started a medical practice, Kingdom Medicine, PA, which has grown to six locations.

Dr. Richardson attended Homecoming in October and was on hand to sign copies of his book, which are available at the Howard University bookstore.