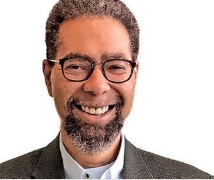 Dr. Dexter Shurney, M.D. '83, has joined a new LiveWell Center in Indiana. The Center, owned and operated by Cummins, an engine manufacturing company based in Indiana, is a health clinic that also offers vegan cooking lessons to its employees. Cummins, long an innovator in technology and corporate best practices, is trying a new approach to tackle one of the business world's knottiest problems -- the skyrocketing cost of U.S. health care. The LiveWell Center offers not only easy-access traditional health care services, but also advice to help employees and their families lead healthier lives. 

The clinic, staffed by 46 health care professionals, offers services including traditional primary care medicine, radiology, a medical lab, physical therapy, massage, acupuncture, chiropractic, optometry, mental health and, perhaps most unconventionally, the cooking classes.

Dr. Shurney, a nationally recognized expert in preventive medicine, has helped Cummins build the health clinic based on preventing diseases rather than simply treating them. Dr. Shurney believes the best way to fight diseases is to not get them in the first place. "The reason lifestyle is such an important issue is 75 percent of all our chronic diseases are due to lifestyle issues. If you're really not addressing lifestyle, you're not going to move the needle in terms of health. If you want to get off your medications, come to the center. "We can reverse Type 2 diabetes with lifestyle. We have patients that were on insulin and oral hypoglycemics that are no longer taking insulin." 

The LiveWell Center already has created quite a buzz. Shurney says companies and institutions such as Subaru, Caterpillar, Genentech, Purdue University and the University of Pittsburgh have expressed interest in the Cummins experiment. 

There's good reason. Health care costs for large corporations will rise more than 5 percent in 2017, nearly triple the rate of the rest of the economy, according to a survey by the National Business Group on Health in Washington, D.C., a group of 425 large employers.

At Cummins, some new anti-cholesterol drugs can cost as much as $14,000 per year per employee.Says Steve Wojcik, vice president of public policy at the group: "Over the last two to three years, it's been pretty steady -- 5 percent is much faster than the overall growth in the economy and growth in wages. So it's still a problem in trying to afford health care for employees and their dependents."

Dr. Shurney, who had been medical director at Vanderbilt University in Nashville, introduced the lifestyle component to the clinic and helped design it. Dr. Shurney moved to Columbus, IN from Vanderbilt, where he had been happy. 

Dr. Shurney admits the teaching kitchen was one of the most difficult elements to get approval for from Cummins financial management. But he believes it's paying off already. "We got an email from a patient who was saving $700 a month on medications," he says. "If you're going from somebody who is not eating any green vegetables to being a vegan, that takes a certain level of commitment and is often motivated by some kind of health crisis. The alternative is to take a lot of pills. Each of them has side effects. Healthy eating, exercise and good mental health -- the only side effects they have are good side effects."