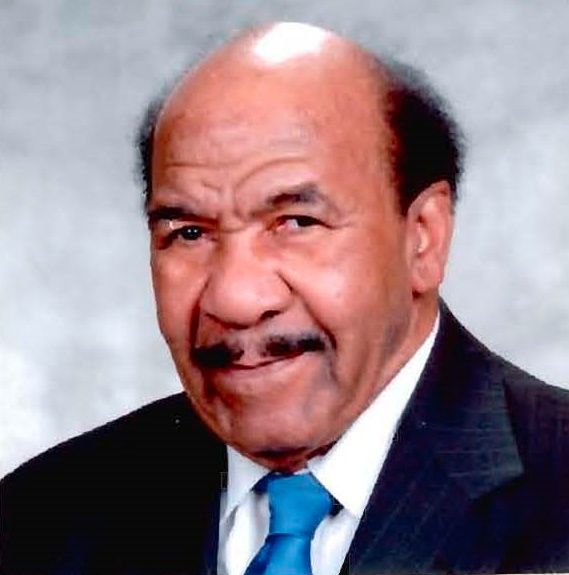 Dr. David Harold Pendergrast was born on March 3, 1932 in Arcadia, Florida. He graduated from Smith Brown High School in Florida in 1950. In 1954, he graduated from Florida A. & M. University in Tallahassee, Florida where he received a Bachelor of Science degree. From 1956 to 1957, Dr. Pendergrast attended Michigan State University in East Lansing, Michigan where he completed 12 Hours of Graduate Work. Dr. Pendergrast pursued an Externship at Walter Reed Hospital in Washington, DC from 1959 to 1960. After graduating from Howard University College of Medicine in 1961, he completed his internship and residency at Freedmen's Hospital in Washington, DC in Ophthalmology. He is board certified by the Diplomate of American Board of Ophthalmology.
During 1973 to 1977, he received honors for his service as Associate Examiner for the American Board of Ophthalmology; and in 1980, he was honored for serving as Co-Chairman on Mayor's Census Committee.

Dr. Pendergrast published several papers from 1967 to 1979. In 1980, he published "Optic Neuropathy Associated with Parasinus Disease", National Medical Association in Dallas, Texas; and in 1981, he published "Macular Holes", National Medical Association in Atlanta, Georgia. 

Dr. Pendergrast held membership in many professional organizations including the American Medical Association; the National Medical Association; the Medical-Chirurgical Society of the District of Columbia; the Association of University Professors of Ophthalmology, Inc.; and was Secretary-Treasurer to the National Medical Association-Ophthalmology Section from 1977 to 1979. 

Dr. Pendergrast was married to the late Anna Whitson and has two children, a daughter, Kimberly Ann and a son, David Moore. His funeral will be held at Rankin Memorial Chapel on the Howard University campus on February 11th at 11am. A viewing will be held at 10am.