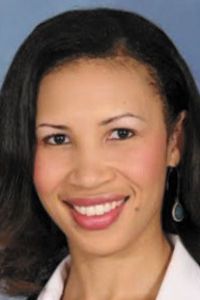 Dr. LaKimberly Nicole Price has joined the practice of Intown Pediatric & Adolescent Medicine in Atlanta, GA.

At Howard, Price also served as the Student National Medical Association's Chair of the Minority Association of Pre-Medical Students, a program she helped to charter at Emory University as an undergraduate student. Additionally, Price was the American Academy of Pediatrics liaison for the College of Medicine's Pediatric Interest Association, as well as the community service chairwoman for her senior class.

In 2009, Price matched in pediatrics with her No. 1 choice for residency programs, Morehouse College of Medicine of Atlanta. Price worked as a pediatric resident at Children's Healthcare of Atlanta. During her last year of residency, Price served as chief resident, overseeing her 17 other physician colleagues.

Price accepted a rural physician scholarship; therefore, upon completion of residency, Price started her own inpatient and outpatient solo practice in the Savannah area, where she practiced from 2012-16. At this practice, Price attended deliveries, performed rounds in the nursery, admitted pediatric patients to the hospital, and ran a full-time pediatric clinic providing health checks.During her last year with the practice, Price was nominated for Best Pediatrician in Liberty County.

Price is currently a member of the American Academy of Pediatrics and the American Medical Association.