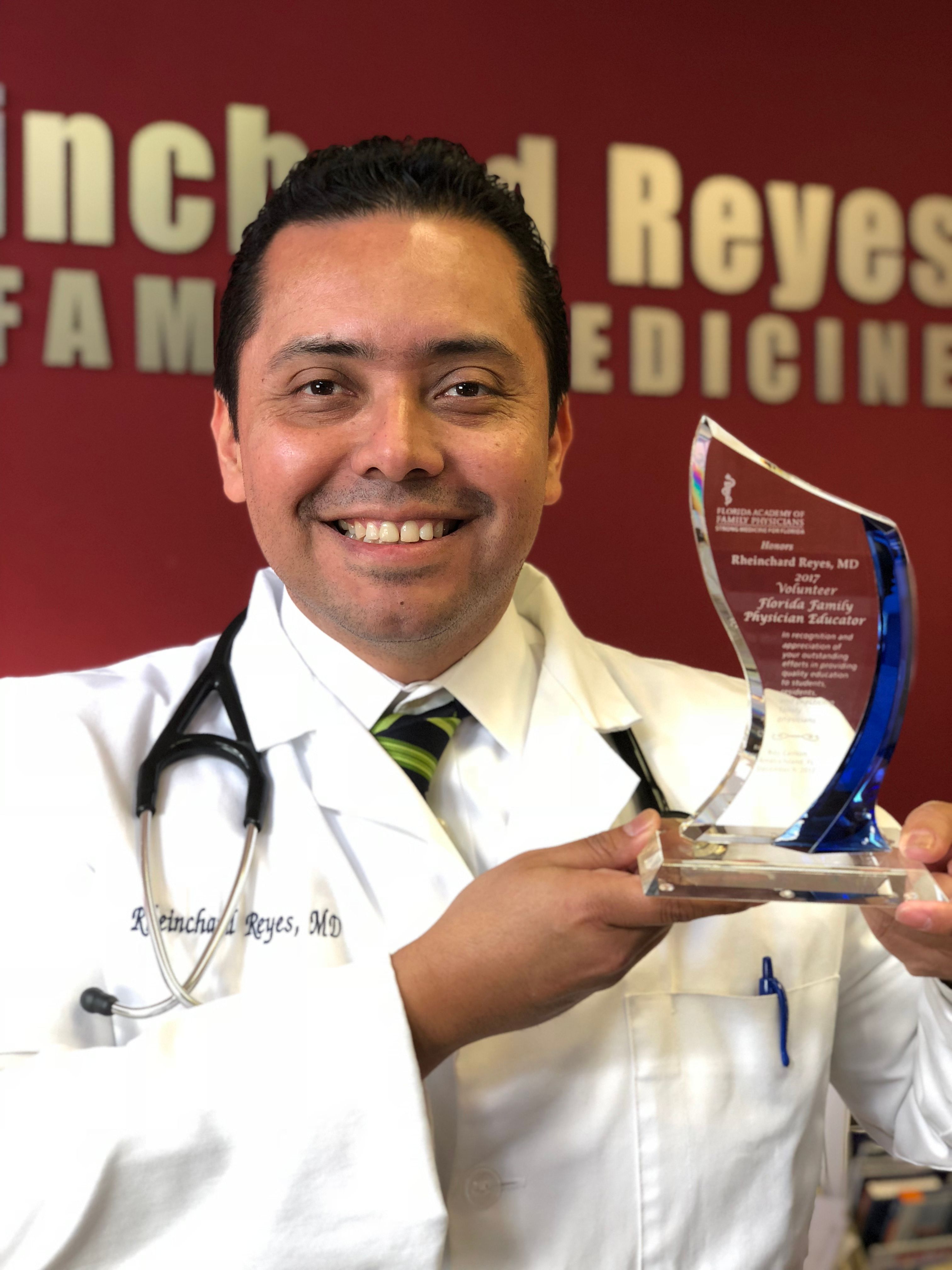 Dr. Rheinchard Reyes, Class of 1996, recently received the Florida Academy of Family Physicians' 2017 Volunteer Educator of the Year Award. The award recognizes those who demonstrate dedication, expertise, and ability to provide the highest quality instruction to physicians in all phases of their medical training and practice in a volunteer capacity.

Dr. Reyes has practiced medicine in Miami, FL for over 18 years and is a board-certified family medicine doctor specializing in Adult Medicine and Geriatric fields. Dr. Reyes feels that working in an urban environment has allowed him to practice medicine in a variety of different capacities, from working in the emergency department, to volunteering in a free clinic, to working in his own private practice. In 2013, Dr. Reyes began teaching at Florida International University Herbert Werheim College of Medicine. His experiences teaching have exceeded all his expectations, and he is grateful for what he has learned from his students. 

His students taught him that "you don't have to fit a mold to be a good teacher, that learning has no age, and that generational gaps can be bridged by spending time together." Dr. Reyes is renowned in his community for being an incredible teacher, mentor, and physician.