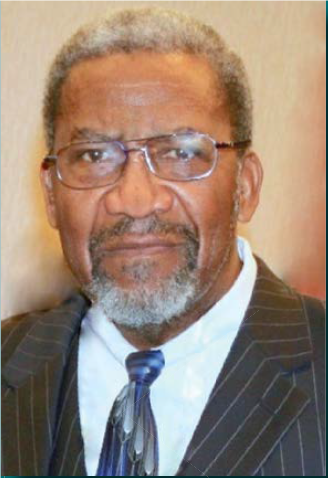 Dr. Charles D. Mitchell, Class of 1966, has received the Charles Max Cole, MD, Leadership Award from Dallas County Medical Society (DCMS). The award was established by the medical society in 1985 to honor physicians who have distinguished themselves in their service to medicine and the community. Dr. Mitchell has been a member of DCMS for over 43 years. Dr. Mitchell was honored with the award for his unwavering dedication to the medical society and his community.

Dr. Mitchell retired from his orthopaedic practice in 2011. He specialized in sports medicine. In the past, Dr. Mitchell has served on the DCMS board of directors. He is a member of both the American Academy of Orthopaedic Surgeons and the Texas Orthopaedic Association. Dr. Mitchell, like many other Howard University College of Medicine Graduates, is a member of the National Medical Association (NMA). Dr. Mitchell joined the NMA at a time when the American Medical Association was not granting membership to African-American Physicians.

Dr. Mitchell was born in rural northeast Texas and spent most of his childhood on his family's farm. He was educated in small rural schools throughout his childhood. In 1947, his family moved to the ranch town of Matador, where his father had found a job as a teacher in a one room school. Dr. Mitchell recalls becoming interested in Medicine when he was taught mathematics in that same school by his father. 

Dr. Mitchell is the youngest of 9 children. All 8 of his older siblings also received a collegiate degree or certificate from an HBCU. It was during Dr. Mitchell's time in medical school at Howard University College of Medicine (HUCM) that he decided to specialize in orthopaedics. After medical school, Dr. Mitchell went on to complete his residency and internship at Mount Sinai Hospital in New York City. Soon after, while serving as a US Army surgeon in Vietnam, he would decide to return to Texas in order to be closer to his parents.

Upon returning to Texas, Dr. Mitchell joined HUCM Class of 1964 graduate Paul C. Webb, in starting their own practice at Baylor Hospital. Dr. Mitchell would later on become a partner at Southwest Orthopaedics.

After retiring in 2011, Dr. Mitchell found himself with more time to become involved in the community. Dr. Mitchell is a founding board member and remains on the board of directors of the Baylor Scott and White Health and Wellness Center. The project was launched in 2009 after Baylor Health Care System Foundation committed $15 million over three years to establish it. The goal of the project is to improve the health of people in the southern sector of Dallas by creating a model that focuses on health care, research, and education. The project focuses specifically on the health of residents in an extremely low-income area of Dallas and the prevalence of diabetes there. Dr. Mitchell notes that the center features an emphasis on having the community participate in its own healthcare.

"We want to change the direction of what happens in the underserved community," says Dr. Mitchell. "Our research has shown that routine diabetes maintenance and health care will reduce the number of ER and hospital visits. Across Baylor Health Care System, about 30 percent of hospital admissions are due to diabetes or a diabetes-related condition. The wellness center is having a significant impact." Dr. Mitchell notes that the wellness center has gained national recognition because it provides many services in one location. The wellness center features a physical fitness center, nutrition and cooking classes, and medical practices all on-site. 

Dr. Mitchell also spends his spare volunteering in mentorship programs for high school, college, and medical students. On his life and work, Dr. Mitchell says "I feel like my whole life in Dallas has revolved around not just the practice of orthopaedic surgery, but the feeling that doctors have a responsibility to help those who are less fortunate in terms of health care...and for me to help people who are more in need than I am."