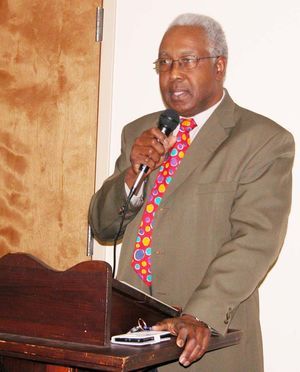 Dr. Cosmos George, Class of 1977, and Warren County North Carolina NAACP President recently hosted a town hall meeting on the topic of gun violence prevention. The discussion was organized by Dr. George and other community leaders after the Parkland, FA mass shooting on February 14. 

The town hall discussion brought together prominent figures from the community including law enforcement representatives, healthcare professionals, educators, clergy, students, teachers, and parents to consider how the community can help to prevent gun violence. Much of the discussion was based around prevention and proactivity, rather than reactive measures.

Dr. George spoke with several local students in the days after the shooting in Parkland, FA, and learned that the incident was a major trauma for them. After hearing the students' concerns that something similar could happen in their own community, the plans for the town hall discussion were inspired.