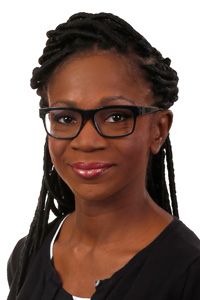 Dr. Funminiyi Taylor, Class of 2003, has recently joined the staff at Mercyhealth Hospital-Rockton Avenue, of Rockford IL. 

Dr. Taylor is a board-certified and fellowship-trained maternal-fetal medicine physician. Dr. Taylor completed her residency in Obstetrics and Gynecology at Mayo Graduate School of Medcine in Rochester, MN. She completed her fellowship in Maternal Fetal Medicine at The Ohio State University Medical Center in Columbus.

In her work, Dr. Taylor emphasizes the importance of compassion and a patient-centered approach. "My committment to patients and their families is to provide care with the utmost compassion. They have specific needs and rights which must be respected. I believe that every patient has the right to know and understand their condition so they can play an active role in making medical decisions. With this in mind, I advocate for my patients and desire that they feel empowered to advocate for themselves," says Dr. Taylor.