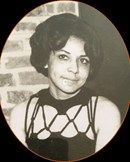 Dr. Joanne Bannister-Ewing, Class of 1964, passed away on May 1, 2018. Dr. Bannister-Ewing was born November 13, 1931 to late Joseph Henry Bannister Sr. and late Lela Maria Wilson, in Osceola County, Iowa. 

She was the second of three children, her older brother Donald Wilson Curley and younger brother Joseph Bannister Jr., each of whom preceded Joanne in death. Joanne was also preceded in death by her son, Michael Joseph Ewing. 

Dr. Bannister-Ewing practiced medicine in Los Angeles for more than 50 years where she built a legacy for all that knew her in life to celebrate and cherish forever. She is survived by nieces, nephews, and lifelong friends.