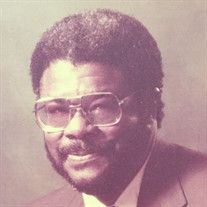 Dr. Horace Laster, Class of 1964, passed away on July 4, 2018. At his bedside was his beloved wife and lifetime partner of 59 years, Janice Dobbins Laster. 

Born on April 15, 1932 to Letha Mae Mathis Laster and Cleo Robert Laster in Chattanooga, Tennessee, Dr. Laster graduated from the Chattanooga Howard High School in 1949. Understanding that hard work would be required to achieve his goals, he chose to work in the demanding Buffalo, New York steel mill industry to fund his higher education aspirations. He first attended Clark College in Atlanta Georgia from 1950 to 1952. In further support of the same goal, he served in the United States Air Force during the Korean Conflict from 1952 to 1956. While in military service, he received substantial technology training which enabled him to return to Clark College and obtain his Bachelor of Science degree in 1958.

Again, keeping his eyes on the prize, he worked at the National Cancer Research Center in Buffalo, New York to fund his medical studies at Howard University. After completing his medical studies, he completed his internship in Youngstown, Ohio and residency at Freedmen's Hospital in Washington, DC. As part of his residency, he accepted an appointment as Second Lieutenant in the United States Naval Corps and debarked from Staten Island NY in 1970. In 1971 he was certified by the American Board of Surgery. 

His services at the Freedmen's Hospital and Howard University Hospital included the post of the Assistant Professor of Surgery, Director of the Emergency Room, as well as assistant Medical Director. He served for 31 years from matriculation to retirement.

He was a member and former President of the Alpha Phi chapter (Clark University) of the prestigious Alpha Phi Alpha Fraternity, Incorporated. During his stellar career and civic service, he received numerous awards. The one of which he was proudest, was presented by the Washington Inter-Alumni Council of the United Negro College Fund in 1988.

He is survived by: siblings, Shirley Porter (Lawrence), Theodore Laster (Gerri) and Andrea Bacote (Joseph); several nieces and nephews; and a host of extended family and friends.

Memorial Services will be held on August 11, at 12:00pm at Jackson Chapel United Methodist Church, 5609 Ballenger Creek Pike, Frederick, MD 21703.

Condolences can be left here.