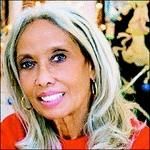 Dr. Loretta Irene Easton, Class of 1977, passed away peacefully after a short illness on Saturday, August 18, 2018. Dr. Easton was born in Yeadon, PA on July 9, 1937, the only child of Julius and Eunice Easton, who both preceded her in death. Her mother, a native of Bermuda, was a nurse and inspired Dr. Easton's interest in medicine. 

Dr. Easton was a two time graduate of Howard University, having received her undergraduate degree in Chemistry from Howard in 1959, and her medical degree in 1977. Dr. Easton received her Master's in Chemistry from Hawaii University in 1961. She was employed by Howard's Student Health Services from July 12, 1980 until her passing. During her employment there, she cared for hundreds of Howard University students. 

Many students now remember Dr. Easton as the first adult friend they made upon entering Howard University. Her love for Howard was boundless, often stating, "All I am or ever hoped to be was because of Howard University." Dr. Easton had a unique personality, was fiercely independent, and lived a full and active life. She was a faithful member of Peoples Congregational Church of Washington, DC, Delta Sigma Theta Sorority, The Red Hatters of Silver Spring, Toastmasters, and the Howard University Class of 1959 Alumni society. She loved to travel and had a network of friends that she met along her excursions that spanned the globe. During her early years, Dr. Easton was a synchronized swimmer and in her later years, she became an avid golfer. 

Dr. Easton was affectionately known as "Aunt Lo-Lo" by the "Village" she adopted. Her village was full of extended family members who were more than happy to provide the home cooked meals she loved, golf buddies who chauffeured her to the course, colleagues who saw that she got to medical meetings, and countless admirers in the Washington, DC area who adored her.

Per Dr. Easton's request, a public memorial service will not be held. Online condolences may be offered at www.legacy.com for 30 days.