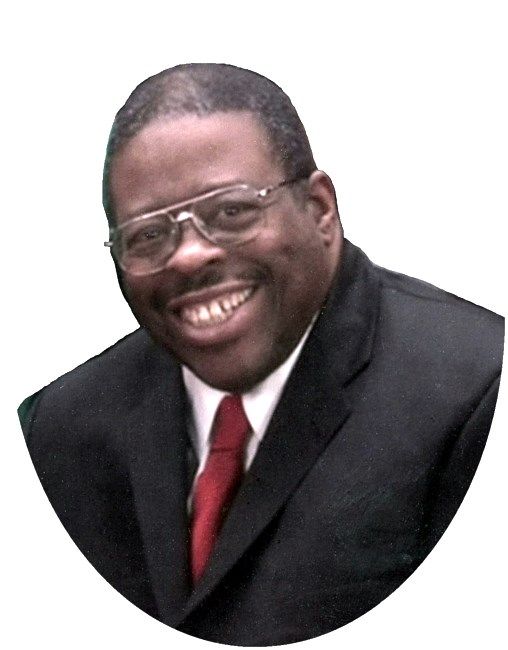 Dr. John Vincent Golding Jr., Class of 1965, passed away peacefully on August 30, 2018.

Dr. John Vincent Golding Jr. was born in Central Harlem, New York City on May 19th, 1939 to the late Dr. John V. Golding and Mrs. Beryl Betton Golding, both of whom were Jamaican-born American citizens. He was the eldest of three children, having two younger twin sisters, Cleonis Ellen and Constance Elaine. All three children were born in the medical office/home of their father. Dr. Golding, called "Vinnie" by his immediate family and friends, was described by his parents as a very bright, verbal young boy with high energy. From the age of two, he aspired to follow in his father's footsteps by telling all those who asked what his name was, "Dr. John Vincent Golding, Jr."

When Dr. Golding was five, his parents purchased a large private home in the West Harlem historical Hamilton Grange district, honoring the nearby residence of founding father, Alexander Hamilton. In this ethnically pluralistic neighborhood, John thrived and exhibited early leadership abilities. He was a popular youngster who enjoyed games of stick ball with older and younger playmates. When he was about 9 years old, his father enrolled him and his only American born first cousin, the late Robert Lewis "Bobby" Betton, in the Harlem YMCA where he was a member of "The Harlem Mights" Little League Team. The coach, F. Leo Swanson, was a friend of trailblazing baseball player, Jackie Robinson, the first African American to break the color barrier in the major leagues. The Hall of Fame Brooklyn Dodger came often to talk to the group of admiring, impressionable young fans, including an enthusiastic Dr. Golding. A product of the then excellent NYC Public Schools, Dr. Golding graduated from PS 186 Manhattan, the Edward W. Stitt Junior High School 164 Manhattan, and George Washington High School. He followed in his father's footsteps when he entered Howard University in the fall of 1957. He graduated with a Bachelor of Science in 1961 with high honors in Chemistry, and a Medical Doctorate in 1965. The commencement speaker for both graduations was then Vice President Lyndon B. Johnson, and President Lyndon B. Johnson respectively. His pride in alma mater motivated him to establish a scholarship for deserving students in the Howard University Chemistry Department. He was a conscientious student who helped to support himself as a barber for his schoolmates.

After earning his MD degree, Dr. Golding completed his medical internship at Freedman's (now Howard University Hospital) in 1966. He was a School Physician in the District of Columbia Health Department from 1966-1967. He was a Resident in Radiology at the District of Columbia General Hospital from 1967-1970. He was a licensed Radiologist in Maryland, Washington, DC, and Virginia. He maintained a private practice in Radiology from 1971-1986, and was a medical officer in Radiology on the staff of the District of Columbia General Hospital from 1970-2000. Another position held was Medical Officer in Radiology at the Greater Southeast Hospital, Washington, DC (2000-2004). He continued to work as a Consultant Radiologist with Radiation Physics, Inc, and Mobile X-Ray and Cardiovascular Service, in the metropolitan DC –Maryland areas until several months ago.

Although dedicated to his medical practice, Dr. Golding derived his greatest satisfaction from his family life and friends. John was married to the Miss Betty J. Kersh in 1972. During their 46 year union they enjoyed a very full and meaningful life together. Together they bore four children, John Vincent Golding III, Keena Delores Golding Howell, Shana Elease Golding Bailey, and Maren Elaine Golding Shaw. The family has many happy memories of numerous trips all over the country for many years to the National Medical Association Conventions and Disney World.

The four Golding children grew into successful highly professional adults. They all have distinguished themselves in the fields of medicine, law, and educational administration. Their choices of spouses enhanced, enriched, and insured the viability of future generations. Each family has a son and a daughter, for a total of 8 grandchildren. The 3 eldest are already in college. The first grandchild, Haley, has continued the Howard University family tradition into the fourth generation. They too have brought great happiness to their devoted grandparents, John and Betty, and other family members.

Dr. Golding was an avid sports enthusiast who enjoyed watching football, basketball, golf, boxing, tennis and baseball on television. He was interested in a variety of topics, especially politics, current events, history. He took particular pride in the accomplishments of African Americans. He felt extraordinarily fortunate to be able to vote for and witness the two term election of the first African American President, Barack Obama.

Dr. Golding was especially generous with sharing his extensive knowledge and wisdom with young people. He loved to encourage them to aim high and to do their best. He understood and could impart the fundamentals of mathematics to others. He also had a phenomenal memory for names, dates, sports facts and a number of other topics. He enjoyed a variety of different genres. He was a very congenial and generous. He had a jolly disposition that was infectious. He and Betty provided hospitality to his Medical School classmates over the years, including their 50th Anniversary celebration in 2015. His late God brother, Arthur Gray, Jr. MD, said, "I'll always remember Vinnie with laughter." He will be greatly missed. May he rest in eternal peace.

John is survived by his wife Betty and their children, John Vincent (Monique) Golding MDs, Keena (Delonte) Howell MEd, Doctoral Candidate , Shana (Kwame) Bailey Esq., and Maren (Marcus) Shaw MD. Grandchildren- Haley Lauriel, John Vincent IV, Taylor Jasmine, Elijah Masai, Deven Marcellus, Sydney Mary-Ellen, Ava Mignon, and Marcus Keith Jr. Other loving survivors include twin sisters, C. Ellen Golding and C. Elaine Golding, numerous cousins, other relatives, and friends.
 
Funeral services for Dr. Golding will be held on Thursday, September 6, at 12:00pm at Dunbarton Chapel at Howard University School of Law, at 2900 Van Ness Street, NW, Washington, DC. Visitation will begin at 11:30am. Flowers may be delivered directly to Dunbarton Chapel. Donations in Dr. Golding's memory may be sent to Mrs. Betty Golding at 1018 McCebet Avenue, Silver Spring, MD, 20901, with the notation "In Memory of John V. Golding, MD," for the John V. Golding, M.D. Scholarship at Howard University.