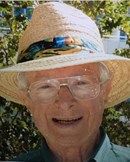 Herbert Samuel Gross, M.S., M.D., passed away on Febuary 19, 2018 with his wife Kim Gilbert by his side. He is survived by Kim; loving daughters Ellen Fooks, Wendy Gross, and Dorie Melville; grandchildren Brianna Grossman, Kyle and Mark Fooks, and Calien Melville. Countless others are left with many loving memories of Dr. Gross. 

Dr. Gross was born in Maryland. He obtained his B.S. in Pharmacy and his M.S. in Brain Physiology from George Washington University. In 1959, He graduated from Howard University College of Medicine with Honors. He completed his psychiatric and neurology residency at the Menninger Foundation and the VA in Topeka, Kansas. Dr. Gross practiced neuropsychiatry for over 55 years. He will be remembered for his passionate pursuit of helping others. 

Dr. Gross was affiliated with VA Medical Centers in LA County and Brotman Medical Center in Culver City. At UCLA, he served as a research psychiatrist and at UC Irvine he worked as a clinical professor at the Brain Imaging Center. His passion was creating various psychiatric rehabilitation facilities, including the Harbor View House in Sand Pedro and Whitney Young Psychiatric Hospital in LA. In recent decades, his expertise focused on closed head brain injuries in recent decades. 

Dr. Gross enjoyed medical research, hiking in the woods, tennis, woodworking, walking his beloved dogs, having long political and philosophical discussions, visiting family and friends and traveling in the US and abroad. He was a published poet, and a second poetry book will be published posthumously. Dr. Gross' family may be contacted at PO Box 8563, Green Valley Lake, CA 92341, or at (310) 729-4227.