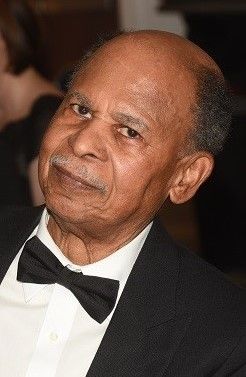 Originally from Jamaica, Dr. Douglas Smith immigrated to the United States in 1951 to fulfill his ambition to become a physician. After two years of military service during the Korean War, he attended the College of the City of New York (CCNY) in the evenings and worked by day. 

After his graduation from the College of Medicine in 1966, Dr. Smith completed his residency at Queens Hospital Medical Center in Jamaica, New York. His third year of residency in medicine was completed at the Veterans Administration Hospital in Brooklyn, New York. For over twenty years, beginning 1979, along with a private practice, Dr. Smith was part of the medical team on a program to treat Alcohol Addiction and Substance Abuse at the St. Johns Episcopal Hospital, Far Rockaway, New York. He was also on the panel of examining physicians at the Joint Industry Board of the Electrical Industry, Local 3, International Brotherhood of Electrical Workers, Flushing, New York for a similar duration of time. He retired in 2001.

At the 50th anniversary of his graduation in 2016, Dr. Smith endowed The Douglas U. Smith M.D. Scholarship, to benefit an African-American student in good standing in either their sophomore, junior or senior year. Dr. Smith described his reasons behind endowing the scholarship as recognition of the financial struggles of others and the increasing cost of medical school. "I have worked very hard most of my life with everything I have done," explained Dr. Smith. "My parents were not professionals and I did not get a scholarship. I do understand the struggles that others must have when they are admitted to medical school however. Back when I attended medical school, it was just as much of a hardship. As I get older, I realize that the cost of medical school keeps going up and up and up. My contribution is intended to assist students who are able to complete their studies, but have a problem with the financial part."

Dr. Smith leaves a son, Douglas Smith Jr., and a daughter Jennifer Smith. A memorial service will be held in New York on Friday, October 12, 2018 at 2pm (with further details to come). A second memorial service will be held in the Washington, DC area on Saturday, November 10th (with further details to come).