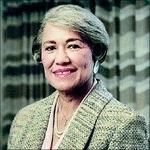 It is with profound sadness we send this notification of the passing of
Dr. Omega Logan Silva, who was the first female Board President of HUMAA.
She passed away peacefully at her home on April 2nd. 
A public memorial will be held for Dr. Silva after the pandemic ends.
You may view her online obituary here. 
At this time, we would like to share a few words from several of our
Executive Board Members:
"I am quite saddened to hear of Dr. Silva's passing. She was always an unwavering force for women physicians, Howard University College of Medicine, and HUMAA. I will miss her immensely. My condolences to Judge Webb and her family."
Dr. Marie Young
"We have lost a daughter of Howard University, the Howard University College of Medicine, and a Stanchion of HUMAA. We will miss her immensely."
Dr. Mel Williams
"She was an ardent and consistent voice for HUMAA as President and an Ex Officio board member. I will miss her always poignant historical perspective and sharp wit.
She will be missed by the entire Bison family. My condolences to her
husband and family, as well." 
Dr. Kevin Mitchell
"She was a fierce fighter and defender of the legacy and independence of HUMAA.
Now she has transitioned from time to eternity, and I will miss her at the board
meetings and the Holiday gala."
Dr. Earl Harley
"...She was such a dedicated physician, board member, and asset to the
Howard University College of Medicine."
Dr. Connie Swiner, III
Rest in Peace, Dr. Silva.