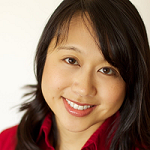 RACISM: A Public Health Crisis in America
Friday, July 17, 2020 | 2:00 PM ET/11:00 AM PT | There is no cost to attend.
The COVID-19 pandemic has exposed the health inequities toward communities of color in our country. Additionally, the recent deaths of George Floyd, Breonna Taylor and Ahmaud Arbery have highlighted that racism is an urgent threat to our public health. The anguish of our communities has torn at the fabric of our society.
We hope you will join this open, nonjudgmental dialogue about racism in our country—and how we all have to elevate this public health concern to mission critical status to improve health, offer hope and advance healing for every patient.
To do better as a society, we should learn together to build a healthier tomorrow.
Panelists
Patrice A. Harris, MD, MA
Immediate Past President
American Medical Association
Marya T. Mtshali, Ph.D.
Lecturer in Studies of Women, Gender and Sexuality
Harvard University
Osehotue Okojie, MD
Chairwoman
DFW Healthcare Partners IPA, APG Member
Presented by America's Physician Groups