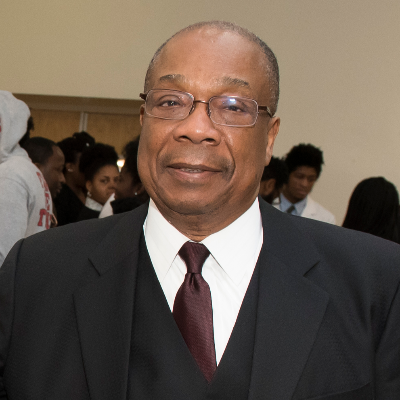 On February 27, 1944, Leroy E. Stiff was born to Walter and Rena Juanita Stiff in Norfolk, Virginia.  He was the first of three children. His mother and grandparents, Lillian and Herbert Davis, reared him with love and instilled in him Christian values. He was baptized at an early age and was a young member of the Grace Episcopal Church in Norfolk, Virginia.
Leroy attended the public schools of Norfolk and graduated from Booker T. Washington High School in 1961. He attended Norfolk State University, where he received a Bachelor of Science Degree in Chemistry in 1965. He then attended Howard University where he studied Biochemistry while working at the National Institutes of Health.  Leroy graduated from Howard University College of Medicine in 1971.  Dr. Stiff completed his Obstetrics and Gynecology Residency at Howard University Hospital in 1975 and moved to Hampton with his wife, Dr. Minnie Stiff, and their children. Both Dr. Stiffs started a private practice in Hampton.  Together, Leroy and Minnie worked and served the community with skill and compassion.
Over the years, Dr. Stiff was on staff at Newport News General Hospital, Sentara Hampton General Hospital, Riverside Regional Medical Center, and Mary Immaculate Hospital. Dr. Stiff retired from private practice in 2013 but continued to work at the Peninsula Institute For Community Health, and at Southampton Memorial Hospital in Franklin, Virginia.
Dr. Stiff's jovial nature and warm temperament matched his medical expertise and professionalism.  Everywhere that Dr. Stiff would go in the Hampton Roads area, one or more women would recognize him and remark that he took care of them and delivered their children.  
Leroy met Minnie Z. Artis at the bus stop on the Norfolk State campus the first week of college. Their meeting was the beginning of a sixty-year relationship based on love and respect. They were united in holy matrimony on June 18, 1967.  Leroy and Minnie were blessed with and reared three children, Leslie, Bertram and Brandon. Their love story exemplifies 1 Corinthians 13: a love that is patient, kind, not envious, nor boastful, that endures and rejoices in the truth. Their love produced a legacy that will live indefinitely through their children and grandchildren and their service to the Hampton Roads community.
Dr. Stiff held memberships in many professional and social organizations, including the National Medical Association, the American Medical Association, the American College of Obstetricians and Gynecologists, the Virginia Medical Society, the Old Dominion Medical Society, and the Hampton Medical Society.  He was also a member of Omega Psi Phi Fraternity and a local investment club.
A dedicated Christian and devoted member of St. Cyprian's Episcopal Church in Hampton, Virginia, Dr. Stiff served faithfully as a Vestry member and was an active participant in the Men's ministry.  Christmas was his favorite celebration.  He filled his home with many beautiful trees and tributes to Christ's birth and could be found with brown paint and a brush to make sure the angels reflected his ancestors.
Leroy E. Stiff departed this life on March 17, 2021.  His parents, aunts Catherine and Lucinda, sister Delores, and brother Herbert predeceased him.  His remarkable life will forever be cherished by so many, including his wife of 53 years, Dr. Minnie Stiff of Hampton, Virginia; his three children, Dr. Leslie Jones (Theodore) of Lorton, Virginia; Dr. Bertram Stiff of Bowie, Maryland; Brandon Stiff (Rashanda) of Pennsburg, Pennsylvania; and six grandchildren, Olivia Z. Jones, Sydney I. Jones, Theodore H. Jones III of Lorton, Virginia; Jonathan M. Stiff of Bowie Maryland; and Charlie R. Stiff and Lillian M. Stiff of Pennsburg, Pennsylvania, and countless extended family, friends, and loved ones.