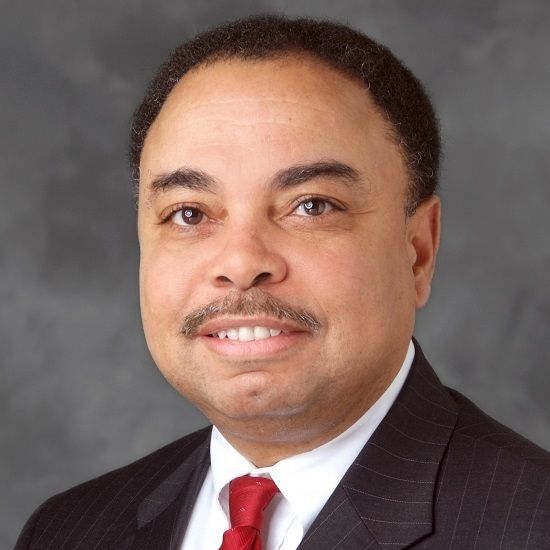 Richard Smith, M.D. '76, received the Distinguished Service Award from the American College of Obstetricians and Gynecologists during the ACOG's annual Clinical and Scientific Meeting held in April and May 2021.

The ACOG selected Dr. Smith for the honor in recognition and appreciation of his outstanding contributions to the practice of Obstetrics and Gynecology and the promotion of women's health.
Dr. Smith, an ACOG fellow, was the 144th president of the Michigan State Medical Society in 2009, and former vice president of Henry Ford Hospital. He was Henry Ford's medical student clerkship director for 27 years.
Dr. Smith began his career at Henry Ford Hospital in 1980 as director of Adolescent and Pediatric Gynecology, where he helped establish the March of Dimes' national model for Prenatal Care Services. During his career, Dr. Smith had been active in local, state and national efforts to improve prenatal care for teenage mothers.
He also served nationally on several ACOG committees, including the Adolescent Health Committee, the Liaison to the Academy of Pediatrics and most recently the ACOG Government Affairs Committee. He has been an invited speaker to the American Medical Association's National Legislative Conference.
"I am grateful for the support of my many Henry Ford colleagues who afforded me the time needed to advocate for the clinical excellence in the care provided to women," Dr. Smith said. "I also thank the residents, students and our amazing obstetrician nurses who all have been part of the team. I feel most honored by the patients and families who trusted me with their care all these years."
He completed his undergraduate education at the University of Michigan, then earned his medical degree at age 23 with Alpha Omega Alpha Honors from Howard University College of Medicine in Washington, D.C. He completed his residency in Obstetrics and Gynecology with Wayne State in 1980. He later attended Harvard University School of Public Health's Program for Chiefs of Clinical Services.
Dr. Smith retired last year after 40 years as a physician.
"I remember as a resident working on call with great professors at Hutzel Hospital such as Dr. Charles Vincent and Dr. James Wardell. Also working with Dr. Joan Stryker and Dr. Marilyn Poland as we looked to improve health care to adolescents," he said. "I think of the moments I witnessed the awe and respect a medical student has when they first put on a white coat and the enthusiasm we all shared. I will never forget meeting President Barack Obama at the American Medical Association meeting where he introduced the Affordable Health Care plan. These are special moments."