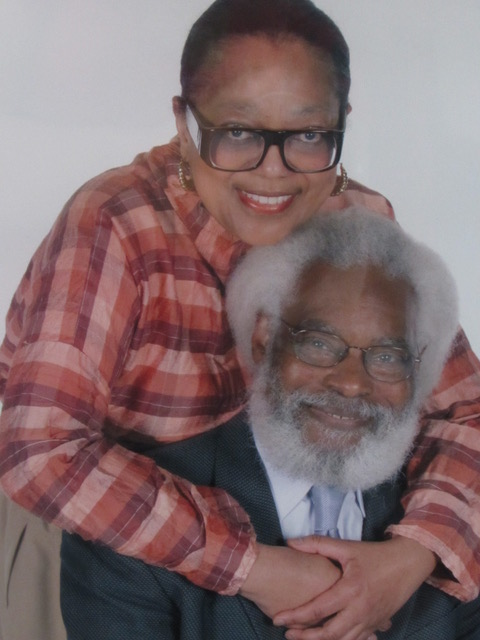 Juanita Fletcher Cone, MD '74, has endowed a HUMAA scholarship honoring her medical career and the legacy of her late husband, Dr. Cecil Wayne Cone, PhD. The 'Juanita Fletcher Cone MD MPH and Cecil Wayne Cone PhD Scholarship' will be awarded to a second-year medical student in the upper half of their class with an interest in internal medicine. Like Dr. Cone, her preference is for the student to be from Jacksonville, Florida, or another city in Florida or the State of Arkansas.
Dr. Fletcher Cone describes several factors that inspired her to endow this scholarship: "it is a tangible way to express my gratitude to the Almighty Sovereign God for the privilege of not only being able to attend to the health of others, but also to remain healthy and safe during that time."  She goes on to say, "It honors my parents who encouraged and supported me to pursue my dream. I am still the only medical doctor in my blood line, and it reflects the hard work and sacrifice my family made." She added, "Howard University College of Medicine made it possible for me to achieve my childhood dream of becoming a dedicated physician. It's way past time for me to start paying back the gifts I received and the success I achieved because of Howard." Dr. Fletcher Cone herself received two scholarships when she was attending medical school, describing the funds as arriving in the nick of time.
Dr. Fletcher Cone completed her internal medicine residency at Bridgeport Hospital, a Yale New Haven Health Program in Bridgeport Connecticut. In 1977, upon completion, she returned to her hometown of Jacksonville, Florida to open a private practice. Among her achievements include serving as Chairperson of the Department of Internal Medicine as well as the first woman to serve as president of the Medical Staff at Methodist Medical Center in Jacksonville, Florida.
In 1996, Dr. Fletcher Cone was ordained an itinerant elder in the African Methodist Episcopal (AME) Church. Four years later, she moved to Atlanta where she completed two years of study at the Interdenominational Theological Center and attained another medical specialty in Preventive Medicine and Public Health at Morehouse School of Medicine. Before retiring, the final 14 years of medical practice were spent with the Southeast Permanente Medical Group, Inc. in Atlanta GA where a portion of her time included serving as Physician Program Director for Health Promotion and Disease Prevention.
Dr. Fletcher Cone met her husband in Jacksonville. She believes that God placed them together.  Around the time she returned to her hometown, Dr. Cecil Wayne Cone had located to Jacksonville to serve as President of Edward Waters College. She credits her mother with being the bond that sealed their relationship. Her mother invited her to a summer beach bridge party where he was in attendance. That was the beginning of their magnificent love journey. They married on February 26, 1983. Before his many speaking engagements, Dr. Cecil Cone would introduce her as, "the apple of my eye who sits on the throne of my heart." 
Edward Waters College is a small AME affiliated HBCU that had never been accredited as a four-year college in its 113 year- history. Two years after his arrival, Dr. Cecil Cone led the college to full accreditation for the first time in its history. To this day the College's accreditation has not been lost. He was a strong believer in HBCU's. All three of his children attended undergraduate school at Howard University. Two also graduated from HUCM - Dr. Leslie Anita Cone-Sullivan, Class of 1988 and Dr. Cecil Wayne Cone II, Class of 1986. Dr. Charleston Cone graduated from the Medical College of Georgia.
Dr. Cecil Cone passed away on March 31, 2016. They had been married 33 years. Dr. Fletcher Cone feels that her husband's spirit is rejoicing over this endowed scholarship.  He encouraged every student he met to "reach the highest level of education available in their chosen field" stated Dr. Fletcher Cone.
Dr. Fletcher Cone feels humbled and excited to know that this endowed scholarship will be a part of her legacy. "You might say, I'm planting seeds in a garden that will reach full bloom long after my years on earth have passed. Long after I have transitioned, every year I will still be awarding a medical student a scholarship. That is so meaningful and humbling to me. These monetary seeds are a small part of what helps to nourish and strengthen the medical student's foundation for their life-time journey of caring for human beings."
The inaugural 'Juanita Fletcher Cone MD MPH and Cecil Wayne Cone PhD Scholarship' will be distributed to the first recipient at the next HUMAA Scholarship Ceremony in March 2022.