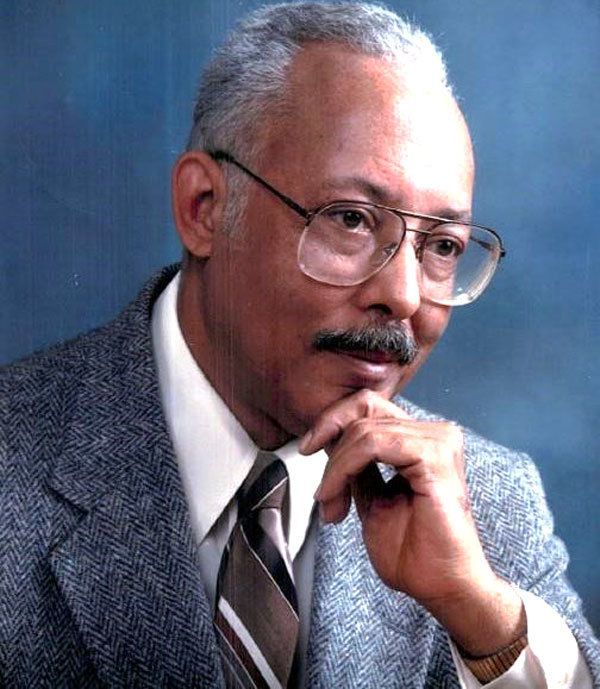 On Sunday, April 5, 2020, Russell F. Minton Jr., MD '58 passed away at his home in Viera, Florida, in the loving arms of his wife, Betty McKnight Minton.
Russell graduated from Lower Merion High School in Ardmore, Pennsylvania in 1949, and attended Lincoln University in Pennsylvania, earning a B.S. Degree in 1954.
He went on to Howard Medical School in Washington, D.C. earning his M.D. degree, and was awarded First Prize for Excellence in Continued Clinical and Basic Medical Research in 1958.
He was accepted as an Intern on the Harvard Service of Boston City Hospital in Boston, Massachusetts. He moved on to become a Surgical Resident the next year which included following years at Boston City and Cambridge City Hospitals.
This culminated in his becoming Chief Surgical Resident at Beth Israel Hospital in Boston, Massachusetts in 1965.
In 1958 he earned Diplomat, National Board of Medical Examiners and Diplomat, American Board of Surgery in 1968. During this busy time, Russell was a member of the Medical Corp in the Massachusetts Army National Guard and had regular assignments of duty. He was honorably discharged in 1968 with the rank of Major.
At the completion of his training, Russell moved to Long Island, New York, and became affiliated with Queen's General Hospital, Long Island Jewish Medical Center, Hempstead General Hospital, Syossett Community Hospital, and became a partner in East Nassau Medical Group.
He was also an Instructor in Surgery at Kings County Hospital and Assistant Professor of Anatomy at SUNY Stonybrook Hospital in Suffolk County on Long Island.
Russell played the clarinet, he was a pilot, a trap and pistol shooter, a scuba diver, an avid reader of history and collector of Lionel Trains. Flying trips to his home in North Caicos, Turks and Caicos Islands, gave him great joy.
At retirement from Surgery in 1996, he moved to Viera, Florida, where he built a home with a train table in the garage, to display his collection.
He joined the Suntree Country Club, and he became a pilot in the Coast Guard Auxiliary to patrol the Florida Coastline. Hope Episcopal Church became his spiritual home.
He decided to learn improvisation on his clarinet so he could jam at the local clubs, and was subsequently named Dr. Jazz.
Russell was a member of The Hosts of Brevard, Kappa Alpha Psi Fraternity, Beta Xi Boule of Sigma Pi Phi Fraternity (Nephew to the founder, Henry McKee Minton, M.D.), Malabar Gun Club, American Trap Association, National Rifle Association, New Horizon Band, Harbor City Dance Band, and Aircraft Owners and Pilots Association.
He was the founder of the Experimental Aircraft Association Chapter at Valkaria Airport in Valkaria, Florida. This Young Eagles Program introduced aviation to many young students in the area. As a member of the General Daniel "chappie" James Jr. Chapter of the Tuskegee Airmen, Incorporated, he had numerous opportunities to relay the history of the heroic deeds of the Airmen during World War II.
He is survived by his devoted wife and long life friend, Betty McKnight Minton, his son, Rodney R. Minton, his daughter, Ainsley C. Williams, Son-in-law, Don Williams, his only granddaughter, Alexandra C. Williams, niece, Monique Calais, nephew Michael Stevens, and a host of relatives and friends who found him very special.