Dr. Oscar Jackson Sr., Class of 1955, & Mrs. Norma Jackson Endow a Scholarship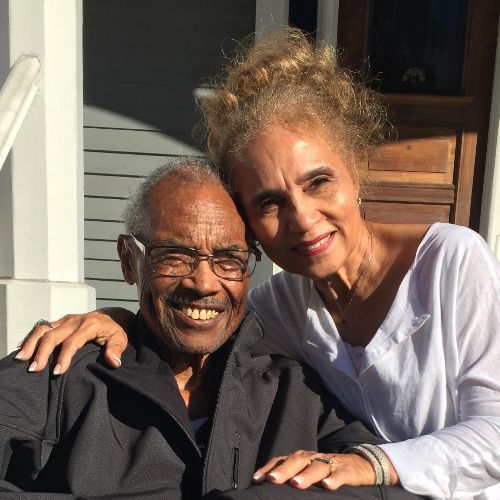 Dr. Oscar Jackson Sr., Class of 1955, and his wife Mrs. Norma Jackson have endowed a HUMAA scholarship to benefit a current medical student. Dr. Jackson is a double graduate of Howard University, graduating with top honors in his undergraduate Chemistry degree in 1951. After joining the Omega fraternity in 1949, his name was added to the Chemistry Department wall for outstanding achievement in chemistry. Dr. Jackson graduated from the Howard University College of Medicine in 1955 and fondly remembers classmates such as Dr. Gage Johnson (his roommate), Drs. William and Eleanor Miles, Dr. Melissa Freeman and Drs. Charles and Roselyn Epps.
 
Dr. Jackson completed his surgery residency at Homer G. Phillips Hospital in St Louis Missouri in 1962. He went on to work at the University of California San Francisco Hospital, where he was the first known African American surgeon on record. Dr. Jackson unselfishly dedicated his medical service to help improve the health of his patients and their families living in underserved communities in San Francisco.
Dr. Jackson met his wife at a political event for the former San Francisco Mayor, Willie Brown. After talking about their home states, she told him that she was from Charleston, West Virginia. After mentioning the fact that two of his classmates were from Charleston, his wife responded that she knew the families well. They exchanged phone numbers and the rest is history.
Dr. and Mrs. Jackson felt that the time was right to endow a scholarship as they wanted to ensure that underprivileged students are provided every opportunity to succeed. "If someone does not step up to help support these future medical students from underserved and disadvantaged backgrounds, they will not have the opportunity to live their dream of becoming a doctor," said Dr. Jackson. He hopes that the current medical students at Howard University College of Medicine will excel in areas of scientific research such as cancer, diabetes, and heart disease that afflict so many African-Americans. He is also hopeful that many will choose to give back and serve inner city communities.
The first annual Dr. Oscar Jackson Sr. and Mrs. Norma Jackson Scholarship will be distributed at HUMAA's Scholarship Ceremony on Friday, March 1st 2019 from 4-6pm in room 3019 of the College of Medicine. Preference will be given to a medical student of African American descent who comes from an underserved and disadvantaged background. The student must display good moral character, demonstrate the academic ability, and needs financial assistance for books, tuition, and/or housing.