Dr. Vanessa Sampson-Stroman, MD '83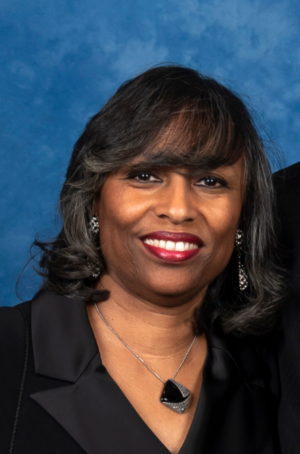 Vanessa Jeanne Sampson-Stroman was born on September 4, 1957 in St. Louis, Missouri. She was the fourth of five children from the union of Elgie Sampson, Sr. and Anna Mae Harris Sampson. Vanessa and her siblings were raised in St. Louis' Historic Lewis Place neighborhood. Vanessa learned to play the piano by age 10, which began a life-long love affair with music and dance. Vanessa excelled in academics and athletics. She was a member of the National Honor Society, a member of the tennis team, and was the salutatorian of her Sumner High School class, which earned her an academic scholarship to Cornell University. 

As Vanessa's talent for science and math flourished she gravitated to chemistry. It was at Cornell that her enthusiasm for politics was nurtured by her studies at Cornell's Africana Studies and Research Center. She also found time to pursue her love of music and dance by singing in the Pamoja-Ni Gospel Choir and dancing with the DA Dance Company. Vanessa graduated from Cornell with a B.A. degree in chemistry in 1979.
Vanessa wanted a career in medicine to serve inner city and underdeveloped communities. So, after graduating from Cornell, she moved to Washington, DC to attend the flagship institution for black doctors in the United States, Howard University College of Medicine. During this time, she met a young attorney, who became her husband of 35 years Ronald Stroman. Together they raised their two sons, Jarrett and Jordan. Education was a consistent focus of their family life, as were the nightly political discussions, family dinners, countless laughs, and vacations. She graduated from the College of Medicine in 1983, and then completed postgraduate residency and fellowship training at Howard University Hospital, specializing in Cross-sectional Imaging. In 1988 Vanessa was certified by The American Board of Radiology, in Diagnostic Radiology.
Dr. Sampson-Stroman began her medical career as co-director of the Radiological Services Center in the Metropolitan Ambulatory Care Center. In 1991, she joined the practice of Dr. Dennis Scurry, where she served as Medical Director until 2001. Dr. Sampson-Stroman culminated her 26-year medical career in 2004, when she joined the Mid-Atlantic Permanente Medical Group of Kaiser Permanente, primarily interpreting studies in Women's Imaging, with a special interest in Mammography. Dr. Sampson-Stroman was known as a dynamic physician, whose wise, caring, and compassionate approach to her practice was admired by patients, nurses, technologists and her colleagues.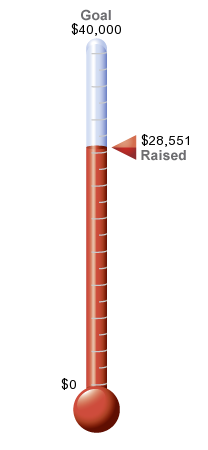 Vanessa's greatest joy and the driving force in her life was her family. She poured her heart and soul into raising her two sons. During her sons' formative years, Vanessa worked part-time because she believed it was important for her sons and their friends to return home from school to a safe and nurturing environment. 

Vanessa was dedicated to building and maintaining family bonds. She relished family gatherings in St. Louis, New York and DC and traveled all over the country to attend family reunions. 
From her early years until her death, Vanessa consistently mentored people around her with intellect, love, and grace. Vanessa was passionate about mentoring young people, and the need for social activism. As a member of the Coalition of 100 Black Women, Vanessa participated on the Teens at Risk Committee for over 10 years. She was an active fundraiser for scholarships with the Cornell Black Alumni Association. Vanessa was a member of the Section on Radiology and Radiation Oncology, National Medical Association; and the Howard University Hospital Medical Association. She also served on the Local School Restructuring Teams at Wilson Senior High School and Shepherd Elementary School while Jordan and Jarrett attended DC Public Schools. Upon retirement, Vanessa served on the Board of Directors of East Rock Creek Village, a neighborhood nonprofit organization that aims to sustain and enrich the lives of the long-term residents of the communities in Ward 4. Vanessa loved traveling and especially going on family vacations. She also enjoyed bike riding, going on long walks in Rock Creek Park, taking Zumba classes, reading literature, discussing politics, and walking the family dog Semmer. 

Vanessa passed away with her family by her side on Saturday, October 13, 2018 at Washington Hospital Center. She was predeceased by both parents, her sister Annette, and brother Elgie, Jr. Vanessa's memory will be cherished by her husband Ronald Stroman, and their two sons, Jarrett Brandon Stroman and Jordan Alexander Stroman, her sisters Jacqueline Tatum (Rodney) and Erie Sampson (John), her aunt Roberta (Cookie) Lowe; nieces, nephews, cousins, and a host of other relatives and friends.
Honoring Her Memory
To honor the memory of Dr. Vanessa Sampson-Stroman, HUMAA has started a campaign to raise funds for an endowed scholarship. Please join us in reaching our $40,000 goal. 
In Gratitude
Thank you to all who have donated to this campaign to date:
Dionne Hughes
Robert Taub
Christine Ray
Elise Aronson
Linda Kemp
Kathleen Siviter
Pierce Myers
Leila I. Kump, M.D.
Michael McDonald
Jeffrey White
Eglal Shalaby-Rana, M.D.
Lauren Anderson
Robin Newton, M.D.
Sonja Hutchins-Eke
Carolyn Taylor
Wei Hao Feng
Sheena Willis
Park Boys
The National Postal Policy Council
Katherine R. Marshall, M.D.
Donnie L. Bryant
Bonnie Davis, M.D.
Ruth Trezevant Cyrus and Eric Cyrus
Marilynn W. Syphax
Denaye Brown, M.D.
Black Pearl Investment LLC
Michael McCarthy
Terrence Fullum, M.D.
Charles Howell, M.D.

Cheryl Al-Mateen, M.D.
Stephen C. Rush, M.D.
Ellen Woodfork
Joann Collier-Manning, M.D.
Lewis Marshall Jr., M.D.
Roger Glass
Brian Morrow, M.D.
Lonnie Boaz, M.D.
Philip L Schneider, M.D.
Edward N. Smith, M.D.
Andrew R. Levette Jr., M.D.
Kim Swan
Dawn L. Cannon, M.D.
Sandra Williams
Lucai Spears
Harold Moore Jr., M.D.
Erie Sampson
John Young
Doris Spruell
Solomon Tsegaye
Benita E. Spencer
April Massey
Nadine Cunningham
Ronald Stroman
Adalena Maddox
Stephen McKenna, M.D.
Linda Hardin
Sarah Whitener