Class Giving Campaign
Class giving supports the mission of HUMAA - to support the students at Howard University College of Medicine (HUCM).
This objective is accomplished by promoting philanthropy and providing classes an opportunity to leave their legacy with their future peers.
In a collective effort, classes engage in fundraising campaigns in the years leading up to a milestone reunion. At the reunion, the class gift is acknowledged and recognized by HUMAA.
Below is a current look at how the anniversary classes are doing.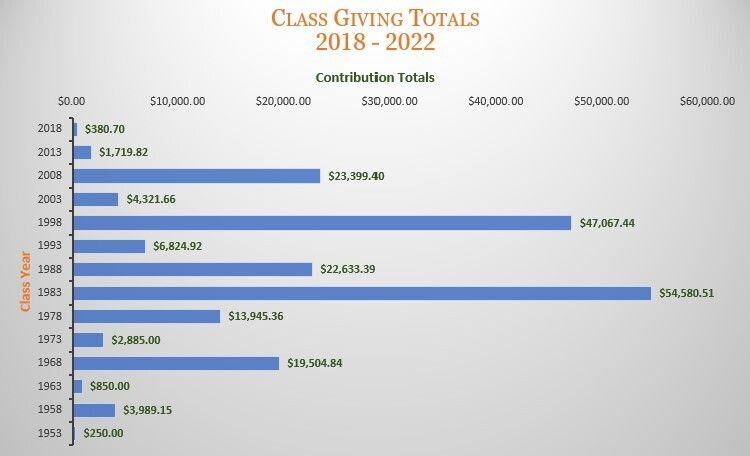 Your class gift is more than a donation, it's a rite of passage — one that thousands of HUCM alumni have taken before you. This is your chance to pay it forward. 
Together, you are helping to award scholarships, provide long white coats for graduating seniors, and sponsor student activities. 
Join your class and pay it forward today!